Chevrolet Spare Parts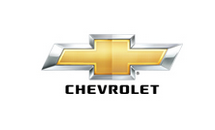 The best Saudi Online Auto Spare Parts Site, OEM Parts Catalog, Chevrolet & GMC , Genuine Parts , Kingdom wide delivery. Call center: 920004180

We have almost all parts for the following models & more: AVEO, SONIC, SPARK, CRUZE, TERRAIN, MALIBU, CAPRICE, CORVETTE, CAMARO, TRAVERSE, TAHOE, TRAILBLAZER, SUBURBAN, SILVERADO, AVALANCHE, ACADIA, YUKON, YUKON XL, SIERRA, CAPTIVA, and SAVANA
Chevrolet-branded vehicles are sold in most automotive markets worldwide.
In Oceania, Chevrolet is represented by Holden Special Vehicles, having returned to the region in 2018 after a 50-year absence with the launching of the Camaro and Silverado pickup truck (HSV was partially and formerly owned by GM subsidiary Holden, which GM is retiring in 2020).
In 2005, Chevrolet was relaunched in Europe, primarily selling vehicles built by GM Daewoo of South Korea with the tagline "Daewoo has grown up enough to become Chevrolet", a move rooted in General Motors' attempt to build a global brand around Chevrolet.
With the reintroduction of Chevrolet to Europe, GM intended Chevrolet to be a mainstream value brand, while GM's traditional European standard-bearers, Opel of Germany and Vauxhall of the United Kingdom, would be moved upmarket.
However, GM reversed this move in late 2013, announcing that the brand would be withdrawn from Europe from 2016 onward, with the exception of the Camaro and Corvette. Chevrolet vehicles were to continue to be marketed in the CIS states, including Russia.
After General Motors fully acquired GM Daewoo in 2011 to create GM Korea, the last usage of the Daewoo automotive brand was discontinued in its native South Korea and succeeded by Chevrolet.
In the Middle East, Chevrolet-badged cars, trucks, SUVs, and crossovers are sourced from GM Korea (in South Korea), GM in North America, and GM Holden (in Australia).
The Middle Eastern market has a separate division called Chevrolet Special Vehicles, which (as of December 2007) sources the high-performance 400 bhp (300 kW) CR8 sedan from Holden Special Vehicles.
The Holden Commodore is badged as the Chevrolet Lumina in the Middle East, as well as South Africa.
The longer wheelbase Holden Caprice was sold as the Chevrolet Caprice in the Middle East.

The Middle East fleet (particularly Saudi Arabia) also includes the likes of Cruze, Malibu and Sonic in the Sedan category, Captiva in the SUV category, Tahoe and Traverse in the Wagon category and Avalanche and Silverado in the Truck category.